Little Blessings *SK
You are very welcome on our webpages.
A cat is a individuality that is unlike to anyone and to anything. Although cat may love her person, or even more peoples, but she/he still retains the magic mixture of unpredictability and individuality, which seduces and provokes us. Cats are wonderful individualities. Naughty, dedicated, pet and individuality. And that is exactly the RAGDOLL. But this cat has something up ...
Ragdoll loves you, heals you, teaches you, entertains you, and sometimes ragdoll breaks your heart also. These are invaluable gifts of our life. Conquer you with his soft coat and purred, so you can clear that there is someone who loves you immeasurable. The Ragdolls can enjoy you with full relationship and also proud love, of how such love can give a cat. Yes, the ragdoll is exact the same. Kitty, which is completely relexed in your arms and allowed you to fully absorb its love. Cat which do not use her claw (nor during the vet visit), loves company and with absolute elegance is able to move between the worlds of animals and humans, so that sometimes it is not clear where in fact it belongs.
Ragdoll is cat which was bring forth for us, for our friends and maybe for you?

Ragdolls are large, elegant and intelligent cats with beautiful blue eyes and fury tail. They are curious, friendly and love to be with people. They are snuggling, very social, but also filled with wonderful ideas on how it would be possible to improve their home. Ragdoll loves you, even if you do not have the right mood for it, even if you're nasty. They love you even when you are not dressed, or indifference to behave (e.g. early morning, when they get a taste for playing). They do not care if you have the perfect makeup, hair and adjusted ideal weight. They love you because you have yours.
They love to be with their people ad they are friendly to kids. Taking care of them is very easy (longer hair is not problem). Their nature is similar to nature of dog – they like to play with you, they are able to obey your orders (if they want to), they can get used to leash. This breed is rather defensive. They try to avoid conflict, they rather run away and do not use their claws. Ragdolls are used to live inside. They do not need to go outside. Rather than this, they would bury themselves under your quilt. Our kitties are not afraid of water, they even play with it. Ragdolls are friendly, sociable and mischievous. You will never get bored with them.
Ragdolls adore their human counterparts. Sometimes being referred to as more like a dog in that manner. They run to greet you at the door, follow you from room to room, flop on you, sleep with you and just love you to death.

They are gentle creatures, carefully avoiding scratching people and are good with children, elderly and dogs. Ragdolls also tend to be floor cats, by this I mean they do not enjoy jumping and climbing on everything they way some other cats do. They prefer purrs to yowls and keep their voices soft and quiet. They are normally well behaved and eager to please. Due to their extremely friendly nature, Ragdolls are definitely indoor cats and should NEVER be allowed outdoors without supervision.
If you are interested Ragdoll breed, but you do not like the dark animals
you are in our cattery at right place.
We specialize in rare light colors of Ragdolls.

More can be read on our site.
The love, you give them, will be given back many times.

Your ragdoll is everything that is, your thoughts, your life,
your dreams come true.
Your ragdoll is everything you choose to be.
Your ragdoll's love is as unlimited as the endless universe.


We are concerned to breeding Ragdoll cats
in light/pale colours
Lilac - RAG c, Lilac Cream - RAG j,
Blue - RAG a, Blue Cream - RAG g,
Chocolate - RAG b,
Cream - RAG e,
with/without tabby pattern, only with Fife pedigree.

The color varieties, we specialized on, are rare in Europe.

We pay attention also to breeding Maine Coon – partly –
mainly for fun.
We have breeding cats in the following colour/varietes now:

- Ragdoll Blue Mitted - Rag a 04
- Ragdoll Blue Colorpoint, choco-carrier - Rag a
- Ragdoll Blue-cream Tortie Colorpoint - Rag g
- Ragdoll Cream Lynx Colorpoint, choco-carrier - Rag e 21
- Ragdoll Lilac Lynx Colorpoint - Rag c 21
- Ragdoll Lilac-cream Tortie Colorpoint Lynx - Rag j 21
- Ragdoll Lilac-cream Tortie Mitted Lynx - Rag j 04 21
- Ragdoll Lilac-cream Tortie True Bicolor Lynx - Rag j 03 21
- Ragdoll Chocolate True Bicolor Lynx, diluted carrier - Rag b 03 21

- Maine Coon red-silver tabby - MCO ds 22

Little Blessings *SK is small Ragdoll and Maine Coon cattery, where cats live in domestic constituencies, full of love and permanent care. Our aim is to improve quality of light/pale colored ragdolls and to raise meaning of these beautiful cats with amazing ragdoll nature. We hope, that they will bring you a spirit of a family and so make you happy.
We want our breeding to be exclusive, and we have high goals with our breeding. We always look far ahead in the planning of mating and so on. We think it's vital to import new lines to better the gene pool, this we will do it on a continuous basis.
We have cats from Lonerock (USA) and Chardani (Denmark) lines. These lines are/were considered to be the top ones, specialized on pale colors. Wast majority of cats is imported or they are our own nurseling. In our country, there are not color varieties like ours, or they are our nurseling. In our cattery you can find the largest group of lilac and chocolate cats in Slovakia. This allows us to improve quality of pale colored ragdolls - which is our goal. It means deap blue eyes, perfect coat, amazing ragdoll's profile and perfect ragdoll mood, and first of all the full of love light ragdoll cats.
Although we have large group of Ragdolls, we are not factory farm. And we will never be! We do not use cages - never! Kittens are being planned long time before, so we can give all our time to the newborn kittens. We do not need to create army of cats. We want to breed cats with their qualities (quality is more than quantity), cats which can be named "Ragdoll" with proud. And this is important to us regardless of they are for breeding, show or not. If you are interested in our kitten in some rare variety, it is necessary to book it. Our breeding plans can be found on kitten's page. We have usually two (rarely three) litters per year, so our breeding cats have approx. ONE litter per 18 months. We are not "cage" breeding cattery, we are "BED" breeding cattery, so you must sit down under the fact that our kitties will take place in your bed also.
At Little Blessings's our goal is to breed light colors – lilac, chocolate, cream towards the recognized Ragdoll breed standard. We constantly seek to improve our breeding program and to be an asset to the breed as a whole. Type, is the living standard that Little Blessings embraces. We strive for better eye color, chin structure, body size, and overall improvement from one generation to the next. The aim that we have for our breeding program is to produce the best show quality dolls we can while preserving the Ragdoll's lovely characteristics. We are definitely breeding for temperament, size, color definition, floppiness and for those gorgeous china-blue eyes. Above anything else though, their health and sweet disposition will remain our first priority always.
For us it is also important that our cats are successful in exhibitions. This is proved also by their successes anf titles. We breed on cats that meets the standard very well and can be proudly named "RAGDOLL". It makes us proud, when our animals can enjoy being exhibited, when they show their best qualities. It reminds us what has J. Caesar told "Veni, vidi, vici."(I came, I saw, I won.). Titles are just small prove, that we have chose the right way. We are looking for best kittens for our breeding plans all over the Europe. Right now, we have cats from Germany, Sweden, Denmark and Czech republic.
Our breeding plan is to breed kittens in diluted (pale) colors – blue (only choco-carries), cream (only choco-carries), chocolate, lilac. Either with or without tabby pattern. We like also torties and torbies. We are probably the only one cattery in Europe with full variettes in lilac torbie - we have colorpoint lilac torbie (Ice Chérie Little Blessings), mitted lilac torbie (IC Mini Pearl á Chardani), true bicolor lilac torbie (IC Princess Charlotte á Chardani). We prefer true bicolors prior to high mitted.
Rather than living with us, cats are accepting us as a part of their life. We breed healthy cats only with pedigree, which are playful and sometimes mischievous. Kitten is able to leave its mother in age of 3 months (14 weeks), 2 times vaccinated, with ISO-chip, European pet passport (also for pet quality) and contract of sale. They know how to use litter tray and use it normally from the date when they are able to run on its own feet. The permanent breeding service (24 hours / 7 days in week / 365 days a year) is guaranteed. Kittens are suitable for breeding, exhibition and breeding, show neuters as well as an excellent pet. We choose their new home and new owners very carefully, and after leaving the kittens we remain with the new owners keep in touch and give careful how they live.
We do ourselves the best to socialize our kittens. They are friendly, playfull and they love sleeping in our/your bed and they have many idea how to improve their new family's life. We stay in contact with every single kitten we have sold. It makes us happy to see that they are still full of energy, that they are still playing and making their families happy. Words as "permanent offering of breeding services" are not just a phrase. It is reality. We love our cats and kittens. Photos and stories we got from their owners, make us satisfied. If you are interested in some information about any kitten, you can ask its owners - we can mediate contact with him. All kittens (and their new owners) remain the members in our big family forever.
Exept ragdolls we live also with our darling Yamaha - maine coon female, that is mainly our friend and companion. Her large body calls for a respect, but their nature evokes frendliness. Because we do not have enough place to breed two breeds in a serious way, Maine Coons in our cattery are mainly fulfilling our dream for a really big cat with different nature and different type from our ragdolls.

News
---
**** AVAILABLE
AS A SHOW / BREED / PET ****
We are looking for new home in registered, responsible, no cages cattery.

Jesper Jinx Little Blessings, male blue point (Rag a) chococarrier
Born: June 25, 2012
More informatoin you can find on kittens web page Available kittens - litter J.
Our exhibition success on International Cat Show in Vienna (A)
In November 10. 2012 we were in International Cat Show in Vienna in Austria.

Our future star Ice Chérie Little Blessings (Rag j 21) received her second CAC.

Also our future star RagdollsSong Grétka (Rag b 04 21) received her second CAC.

Also our fosterling were sucesfull.
IC Gordy Little Blessings (Rag a 21) received his second CAGCIB.
IP Gaia Little Blessings (Rag g 21) received her second CAGPIB.
Thank you for keep fingers crossed.
Our exhibition success on International Cat Show in Viničné (SK)
In September 22. 2012 we were in International Cat Show in Viničné near Bratislava (SK).

Our future star Ice Chérie Little Blessings (Rag j 21) received her first CAC.

Also our future star RagdollsSong Grétka (Rag b 04 21) received her first CAC.

Also our fosterling were sucesfull.
IC Gordy Little Blessings (Rag a 21) received his first CAGCIB.
IP Gaia Little Blessings (Rag g 21) received her first CAGPIB.
Thank you for keep fingers crossed.
We have kittens
5 beuatifull kittens were born on Monday 25 June 2012. Mother is SC Emme Little Blessings*SK (Rag g) and father is GIC Idefix Lenitas*DE (Rag c 21).

We have 1 female blue tortie - Rag g, 2 blue males - Rag a, Rag a 21?, 2 cream males - Rag e, all are colorpoints. The kittens will be ready for leaving our cattery at the end of September.

More informatoin you can find on kittens web page Available kittens - litter J.
Our exhibition success on International Cat Show in Viničné (SK)
In 16-th June 2012 we were in International Cat Show in Viničné near Bratislava (SK).

Our IC Olivia Abayomis (Rag b 03 21) received 1 x CAGCIB and also NOM BIS.
For the second time our future star Ice Chérie Little Blessings (Rag j 21) attended at exhibition and received 1x Ex1 v Kittens 6-10 months.

Thank you for keep fingers crossed.
Finally we end up G2 Pawpeds course.
During the May 2012 we were sucesfull in educational cat course G2 in swedish Paw Peds academy . Paw Peds academy manage on of the world most known ragdoll's databases (and also databases for other breeds)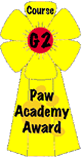 Course G2 was continuation on G1 course. We are the first breeding station from Czech Republic, Slovakia, Hungary and Poland which succesfully pass this course.

We are waiting for final G3 course in English.
You can read more about this courses on web page.
Our web page
Our website goes through an intensive update process. If you visit us later, you will certainly find much more information than at present.